The Man With The Golden Mind by Tom Vater currently reading
 The Witch With No Name by Kim Harrison
 Behind Every Lie by Christina McDonald completed 11/2019
 The Witch of Blackbird Pond by Elizabeth George Speare completed 11/2019
 The Cambodian Book of the Dead by Tom Vater completed 11/2019
  A Secret History of Witches: A Novel
 by Louisa Morgan completed 11/11/2019
  The Gingerbread Houses: A Charlie Bars Thriller (The Charlie Bars Thriller Series Book 3)
 By Benedict J. Jones completed 11/2019
  The Dilemma
 by B. A. Paris completed 11/2019 
   Water Witches
 by Chris Bohjalian completed 11/2019
  The Familiars: A Novel
 by Stacey Halls completed 10/2019
  Unfollow Me: A Novel
 by Charlotte Duckworth completed 10/20/2019
  The Witch Elm: A Novel
 by Tana French completed 10/16/2019
 The Midwife's Tale: An Oral History from Handywoman to Professional Midwife
 by Nicky Leap edited by Billie Hunter currently reading
  The Devil's Brew: A Charlie Bars Thriller (The Charlie Bars Thriller Series Book 2)
  Brand New Friend
 by Kate Vane completed 10/19
 Entanglement
  by Andrew J. Thomas completed 9/2019
 Skewered: And Other London Cruelties
 by Benedict J. Jones completed 9/17/2019
 White Elephant
 by Trish Harnetiaux completed 9/13/2019
  Pennies for Charon: A Charlie Bars Thriller (The Charlie Bars Thriller Series Book 1)
  by Benedict J. Jones completed 9/11/2019
  Divorce Is Murder: A Toby Wong Novel (Toby Wong: Vancouver Island Mystery)
 By Elka Ray completed 9/2019
 Midwives (Oprah's Book Club)
  by Chris Bohjalian completed 9/2019
According to Amazon this novel chronicles the events leading up to the trial of Sibyl Danforth, a respected midwife in the small Vermont town of Reddington, on charges of manslaughter. It quickly becomes evident, however, that Sibyl is not the only one on trial--the prosecuting attorney and the state's medical community are all anxious to use this tragedy as ammunition against midwifery in general; this particular midwife, after all, an ex-hippie who still evokes the best of the flower-power generation, is something of an anachronism in 1981.
 Outback Midwife
 by Beth McRae completed 8/31/2019
The memoir of Beth McRae which details her 40 years spent as a midwife in Australia. The book takes you from a city hospital to the bush to her work with the Aboriginal community. So far this is a very good read. 
 ETERNAL EVE The History of Gynaecology & Obstetrics
 by Harvey Graham currently reading
  A Midwife's Tale: The Life of Martha Ballard, Based on Her Diary, 1785-1812
 by Laurel Thatcher Ulrich completed 9/2019
 Hard Pushed: A Midwife's Story
 by Leah Hazzard completed 8/2019
A moving, compassionate, and intensely candid view of modern midwifery in the UK. A glimpse into what life is like on the NHS front line working within a system at the breaking point. Part of my research into the world and practice of real life midwifery. 
 Everything Below the Waist: Why Health Care Needs a Feminist Revolution
 by Jennifer Block completed 8/2019
This is a badly needed book and one I have been waiting for ever since I read Pushed about the painful truth about Childbirth and Modern Maternity Care published in 2007. While this book arrived just in time for my current round of research I was almost afraid to crack the cover. This jaw-dropping investigation into the women's health care industry shows that indeed nothing has changed unless it was for the worse. As Melissa said in her review on Amazon: "A book about feminism's unfinished revolution in women's health. It is fascinating, informative, and appalling."
 Mother and Child Were Saved: The Memoirs (1693-1740) of the Frisian Midwife Catharina Schrader (Nieuwe Nederlands Bijdragen Tot De Geschiedenis Der Geneeskunde En Der Natuurwetenschappen)
 Trans. by Hilary Marland with introductory essays by MJ van Lieburg and GJ Kloosterman completed 8/2019 (The first read through anyway)
Catharina Schrader's memoirs span 52 years and an estimated 4,000 deliveries, which she carefully documented throughout her life as a midwife. When she was 88 years old, 'Vrouw' Schrader recorded her last birth. On October 30, 1746, she died in her hometown of Dokkum. What makes this an unique opportunity is that Vrouw Schader kept meticulous written records for all 3060 cases. For her memoir she hand picked 122 of her most complicated deliveries and this memoir is what has been translated to English. How I wish I could read all 3060 cases because it is not complications but the hidden invisible evidence of all the "normal labor, healthy child" deliveries that made up the vast majority of her work. This book was published in the 1980's and will set you back a pretty penny--for my line of work and research pennies well spent.
The Last Mrs. Parrish: A Novel
 by Liv Constantine completed 8/2019
I liked the idea of Amber the completely amoral envious entitled heroine with a meticulous if devious plot to grab someone else's privileged and wealthy marriage and life. This book revolves on a plot twist that I might have not seen coming from a mile away if I had not just read the much better executed "The Wives Between Us". It would take spoiling the plot to say more. Suffice it to say that getting revenge is a gray area and the ends do not justify the means. I have this same feeling about cops who lie to get a confession.
   THE COMPLETE NOVELS. After Leaving Mr Mackenzie.  by Jean Rhys completed 7/2019
A late addition for the this category--I couldn't resist dipping in. The other day at #HalfPricedBooks I picked up a copy of the complete novels of #JeanRhys for $8. Quite a bargain it turns out-- I just noticed this title going for $48 on Amazon. I spent most of my weekend in front of a fan with my nose in this book escaping the heat. A popular author whose work is new to me. I have only read After Leaving Mr.s Mackenzie thus far as it fit into this category. It is a dark and quite stark read from one of the truest voices of the 20th century. 
 Mrs Palfrey At The Claremont: A Virago Modern Classic
 by Elizabeth Taylor completed 7/2019
Another late addition to this category and another book I couldn't resist digging into. I never heard of either of these two authors until I joined Twitter @DebbieVignovic and found @JacquiWine - she has proved a treasure trove of #TBR. The heatwave caused my reading to spike. Rest assured I will be reading the rest of her novels.
 The Wonderful Mr Willughby: The First True Ornithologist
 by Tim Birkhead completed 7/2019
If you haven't figured it out by now--I will pretty much read anything. This is the biography of Francis Willughby, the man who pulled the study of birds out of the dark ages and formed the foundation of modern ornithology. He lived in 17th century England--a thrilling period of scientific history.
  Dear Mrs. Bird: A Novel
 by AJ Pearce completed 7/2019
This novel is set in London during WWII and features a young woman who dreams of becoming a war correspondent but inadvertently becomes a secret advice columnist instead. A look into women's lives in wartime Britain.
  Mr. Murder: A Thriller
 by Dean Koontz completed 8/2019
A big house. A beautiful wife. Two happy and healthy children. It's a nice life that writer Martin Stillwater has made for himself. But he can't shake this feeling of impending disaster. One bad moment on an otherwise fine day has put Marty on a collision course with a killer—a man with a mere shadow of an identity who is desperately searching for something more...Martin's home. Martin's family. Martin's life.
  Mrs. Roosevelt's Confidante: A Maggie Hope Mystery
 by Susan Elia MacNeal completed 6/2019 
 Mr. Mercedes: A Novel (The Bill Hodges Trilogy)
 by Stephen King Completed 7/2019
 A Star for Mrs. Blake: A novel
 by April Smith completed 7/8/2019
 Pelvic Liberation: Using Yoga, Self-Inquiry, and Breath Awareness for Pelvic Health
 by Leslie Howard completed 7/2019
  Mr. Maybe
 by Jane Green completed 6/20/2019
 Mrs. Sherlock Holmes: The True Story of New York City's Greatest Female Detective and the 1917 Missing Girl Case That Captivated a Nation
  by Brad Ricca Category: Mr. & Mrs. completed 6/9/2019
  My Mrs. Brown: A Novel
 by William Norwich Category: Mr. & Mrs.  completed 5/4/2019
  The Suspicions of Mr. Whicher: A Shocking Murder and the Undoing of a Great Victorian Detective
by Kate Summerscale Category: Mr. & Mrs.  completed 5/21/2019
  The Black Swan: Second Edition: The Impact of the Highly Improbable
by Nassim Nicholas Taleb Category: Dark Matter  completed 7/2019 
  "Surely You're Joking, Mr. Feynman!": Adventures of a Curious Character
by Richard P. Feynman and Ralph Leighton Category: Mr. & Mrs. completed 5/2019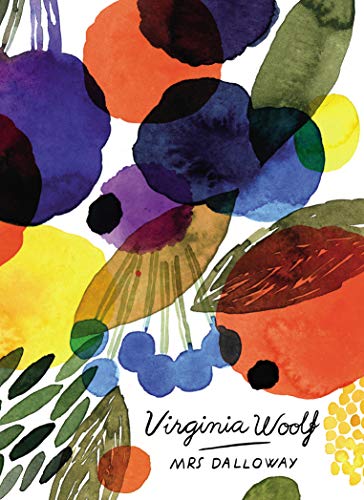 Mrs Dalloway
by Virginia Woolf  Category Mr. & Mrs. completed 4/2019
  Homo Deus: A Brief History of Tomorrow
by Yuval Noah Harari Category: Social Studies currently reading
 Mr. Emerson's Wife: A Novel
by Amy Belding Brown Category: Mr. and Mrs. completed 4/2019
  Acedia & me: A Marriage, Monks, and a Writer's Life
 by Kathleen Norris Category: The Reading Life completed 4/2019
  The Last Days of Night: A Novel
 by Graham Moore Category: My Husband Recommends completed 3/2019
 Aware: The Science and Practice of Presence
by Daniel J. Siegel, MD  Category: Meditation FINALLY FINISHED 6/11/19
 The Tragedy of Childbed Fever
 by Irvine Loudon Category: History of Childbirth completed 2/2019
FYI: This is an excellent book but incredibly pricey and for the record I paid $65 for a used copy from a London bookstore. Was it worth what I paid for it--absolutely yes. But I would not pay the price it is going for now on Amazon. It was worth it to me as I am a birth doula, a childbirth educator, a prenatal yoga teacher, I blog about childbirth, but more than anything I am a woman wondering what the heck has gone so wrong with birth in America today!
  The Life of Elizabeth I
by Alison Weir Category: Royal Reading Completed 3/2019
  I Let You Go
 by Clare Mackintosh  Category: "Somebody Else's List" completed 2/2019
  The Shelf: From LEQ to LES: Adventures in Extreme Reading
 by Phyllis Rose  Category: The Reading Life completed 1/2019
Write comment (0 Comments)